Polk Audio shares some of its favorite audio demo tracks.
During a recent visit to Polk Audio, the Baltimore, Md.-based manufacturer gave us a sneak peek at some of its upcoming products.
The speakers were great, and some of the audio tracks were fantastic. As you know, playing the correct tracks during audio demos is essential. It can sometimes make or break a client's decision.
We recently shared the favorite audio demos and video demos of some CE pros. Now, Polk has shared with us some of its favorite demo tracks and why each works so well.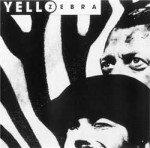 Yello | Fat Cry
The opening to this cut is very recessed and almost muffled with a good bass line then not quite 20 seconds in is like someone pulls a veil away and not only does the music become clear & detailed it also expands in size with bass that just says bet you didn't know I could go this low.
The voices that come in after this are good and catchy but you just want to go back to the beginning to see if you really heard that.
I find this cut to be a very good test of a loudspeakers ability to show off what everyone is always looking for big, powerful, deep bass along with being accurate.  After the first time one has heard this cut, every time thereafter you are waiting, timing the moment that the veil is pulled away and the power of that bass note that arrives with, oh yeah.
Cantate Domino | Christmas Song
This cut has so much going on and, like Fat Cry, surprises you with its power and emotion as almost every person I have demoed this for over the last 23 years have experienced everything from a chills to tears. In the beginning it appears that the symphony is being played in a small hall or maybe a church along with a soloist as it builds you begin to realize this symphony is in a very large concert hall as the music begins to wrap around you revealing the immense size and height of the hall. This happens with increased volume and now a choir of voices along with a pipe organ.
Cantus | She Moved Through the Fair
Excellent recording of acapella. Listen for the air around the voices, staging, and sense of life-like dynamics even (especially) in soft passages.
Mahotella Queens | Nomshloshazana
This joyful, upbeat track features layered instruments that are added in the first minute, demonstrating clarity and the ability to separate instruments effectively. Bass is strong and punchy when played on a high quality speaker.
Lyle Lovett | Church
Lyle's voice is front and center with the expanse of a choir across a broad soundstage behind him. Distinct hand claps and voices as they chime in now and then. Piano intro is early on, then the bass comes in with a full bottom end.
Johnny Clegg | Akanaki Nokunaka
This is just a great fun, traveling down the road cut with a great beat and Johnny's amazing voice.
John Butler Trio | Bound to Ramble
There is tremendous separation of instruments. There is enough air that each instrument stars. You hear the attack on the Banjo. The rumbling resonance of the body of the upright and the overtones of the strings.
Kevin Gilbert | Goodness Gracious
This track features an up front vocal that is good for testing lateral balance of system. The solid, driving bass line should be even across frequencies. The shaker in the introduction should be placed properly in space and have a natural sound to it.
Mighty Sam McClain | Too Proud
Impact and dynamic range of blues-man Might Sam McClain. Listen to the detail of instruments in the background such as organ and percussion. Better speakers resolve these impressively.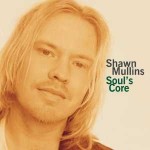 Shawn Mullins | Ballad of Billie Jo McKay
There's something enjoyable about listening to the basics of a vocalist and his guitar painting a lyrical work of art. This track allow you to listen to the natural sound of an acoustic guitar and feel the emotion of vocalist. Listening to music should invoke passion, or at the least, some type of personal reaction.
by Steve Crowe
http://www.electronichouse.com/article/10_popular_audio_demos/
Custom Installation Services, LLC – "We may be a few dollars more than the competition, but we are a million times better".